The word "smart" has filtered into almost everything in our lives. Smartphone, smart home, smart boyfriend and even smart fabrics now. Identifying a gap in the fashion market, Voice of Insiders creates genderless streetwear combined with technologically enhanced fabrics and timeless design.
Co-founders, Jessica Appelstein and Qing Huang met two years ago during their Master's at FIT (Fashion Institute of Technology) in New York City. Jessica tells us how she "never imagined herself creating a brand" but was partnered with Qing for their Capstone project and saw big potential in this category as she is also a dancer.
"We have seen smart fabrics being used in activewear for many years, but no one was bringing this technology to the streetwear space."
According to Qing, we are moving towards a streetwear culture with brands such as Public School, Vetements and Off-White popping up. Due to the whitespace between activewear and streetwear, Voice of Insiders was created in February 2017 to combine performance-based fabrics and timeless high-quality designs for the genderless modern consumer. As fashion becomes more casual and "fast-fashion" slows down, niche brands finally have an opportunity to capture new market share.
The Fabrics
Sourced from Korea, Japan and Taiwan, we got deep and dirty with Qing about the different smart fabrics used in their collection and how each piece holds a uniquely "smart" characteristic. Here's a breakdown of what you need to know:
Celliant: This is currently being used by the likes of Under Armour in their pajama line with Tom Brady. Celliant is an FDA approved technology that helps recover energy in your muscles by increasing oxygen flow to give your body that much needed boost. It is also used to treat minor aches and pains and is widely loved by athletes and dancers.
Tencel: Tencel is one of the most environmentally sustainable fabrics. It is obtained from the eucalyptus tree and is grown on farms. Because of the nature of this material, the processing never requires bleach. As a result, it has been awarded the "European Award for the Environment" by the EU. Tencel is also known to be extremely soft, moisture absorbent, and wrinkle-free.
Outlast: Outlast technology was originally developed by NASA to store and release heat for optimal comfort. This capability allows it to regulate temperature control.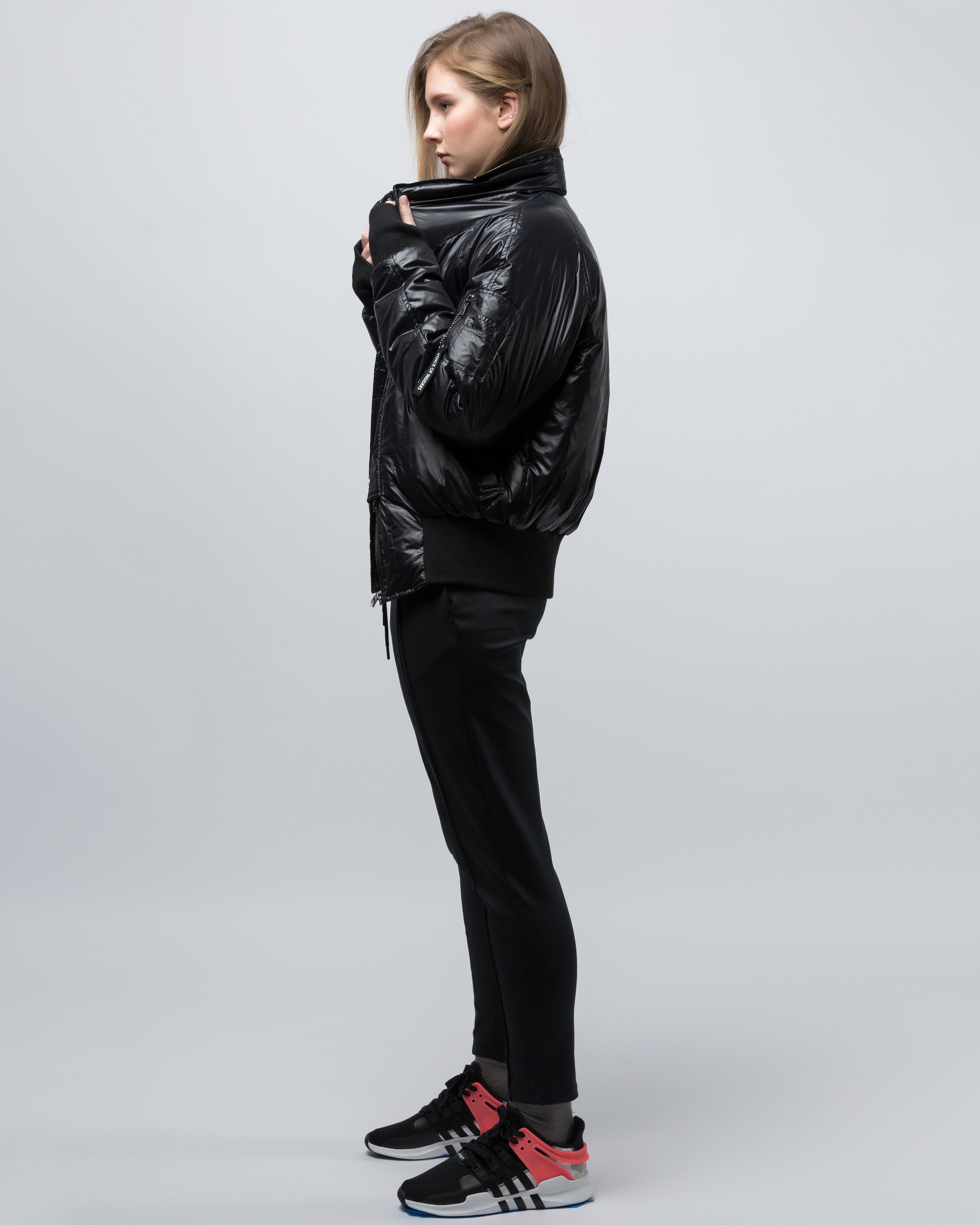 "As an emerging brand, you have the power to redefine the message, culture, and interactions with customers, unlike larger retailers."
Wanting to do things differently, VOI has been gaining a lot of attraction in China where they took part in fashion week and receive a majority of their orders from. "We just did a collaboration with Parsons Dance school in NYC and took the same concept to China by working with street dancers to debut our latest collection instead of engaging in a typical fashion show." VOI also works with agents in China on a commission basis to sell their products and given Qing's local connections, they have been able to get into known stores and build a name.
When it comes to their distribution model, VOI is both a direct to consumer brand and a wholesaler. They currently sell on Amazon, their own website and are seeking upcoming boutiques in NYC (want to get them in your store? Holler at us!).
The Hurdles
"Finding the right wholesale distributor is a challenge. It is tough to find someone who aligns with our vision and style." Like most fashion companies, inventory management and storage also seems to be a challenge for VOI. To overcome production MOQ's, Qing relied on his trusted Chinese connections from working in China back in the day. As a technical designer within large factories who would produce for private American and European brands, Qing was able to give attention to unique patterns and cuts within VOI. Fun fact: Qing got placed in an Apparel Engineering major during college and worked as a technical designer in China for many years. It wasn't until he moved to New York and applied to FIT that he gained an educational experience in design. "Everything I knew about fashion was from an industry perspective."
The Name
"As insiders of the industry, we feel that we see everything. The glamour, the reality, the highs and the lows. We wanted to share our voices through our brand and came up with Voice of Insiders or as we like to say VOI for short."
The Advice:
When trying to source factories, sell them on the idea of your brand and it's mission. It is very important to partner with a vendor who shares your beliefs and wants to grow with you. This is also how you will overcome the minimum order quantity hurdle.
Don't sell yourself short by sticking to one country. The world is your oyster. Look for emerging markets and capitalize on your unique selling proposition or brand heritage.
As an entrepreneur, be prepared for the worst results but still strive to be your best.
Priced between $45 - $400, VOI produces everything from leggings, t-shirts to hoodies and down jackets. Mention code "RADICHE" for 15% off.
Photo courtesy of Voice of Insiders.